| | |
| --- | --- |
| Fall 2016 and Winter/Spring 2017 Meetings | |
Annual Turtle and Tortoise Show
Held at the Sarah Lawrence College Center for the Urban River at Beczak, Yonkers, New York, Saturday, June 3, 2017


Urban Wildlife Appreciation Day
Held in Highbridge Park, 173rd and Amsterdam Avenue, Manhattan, May 6, 2017
See photos of this event over the years



Seminar 2017
Saturday, March 25, 2017
Held at the Sarah Lawrence College Center for the Urban River at Beczak
35 Alexander Street, Yonkers, New York



Seminar 2017

For complete information go to
Seminar 2017
and register online,



Sarah Dowson and Anita Cleary
Held Saturday, February 25, 2017
Church of St. Paul and St. Andrew
West 86th Street and West End Avenue in Manhattan
(Please use side entrance on 86th Street.)


"Tortoises and More in the Galápagos"
| | | | |
| --- | --- | --- | --- |
| Sarah Dowson | | Anita Cleary | |
Spotting rare frogs next to a pond while listening to their nighttime symphony in Mindo, Ecuador… walking through farmers' cattle fields and seeing Galápagos tor­toises everywhere… snorkeling with green sea turtles… sitting near sunning marine iguanas… resting on a beach and having a baby sea lion flop down among us… these were some of the close-to-nature experiences that 16 participants had during the first two weeks of January on a trip to the Galápagos led by Russell Burke, Professor of Biology at Hofstra University.



Longtime NYTTS member Sarah Dowson and travel companion Anita Cleary will present a slide-illustrated talk of this amazing trip and de­scribe their unforgettable experiences.



Professor Russell Burke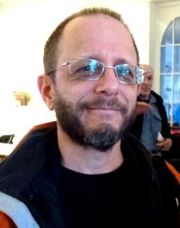 "Building on What We've Learned: What's New
with New York Terrapin Research and Conservation"

Held Saturday, November 26, 3:00 p.m.,
Church of St. Paul and St. Andrew, 263 W 86th Street, New York City


"These are exciting times for New York terrapin research—we are learning more about Jamaica Bay's terrapins, we are developing new techniques, we are surveying the rest of Long Island and the Hudson, and we are collaborating with other local researchers. Come hear some updates and get involved!"


—Russell Burke


Russell Burke earned a B.S. in zoology from Ohio State University, and an M.S. in wild­life ecology from the University of Florida in Gainesville, working on gopher tortoise conserva­tion. His Ph.D. in biology is from the University of Michigan, where his work focused on the ecology and evolution of midwestern freshwater turtles. Russell is Professor of Biology at Hofstra Uni­versity on Long Island. He teaches ecology, evolution, conservation biology, urban ecology, and wildlife disease ecology, and he is one of the coordinators of the new Urban Ecology program. He co-teaches Hofstra's Biology-Geology study abroad class on the Evolutionary Ecology and Geology of Ecuador, including the Galápagos Islands.




Our meeting place: The Church of St. Paul and St. Andrew is located on the Upper West Side of Manhattan, just steps from the 86th Street subway station on the No. 1 train (Broadway line). Please use side entrance on 86th Street.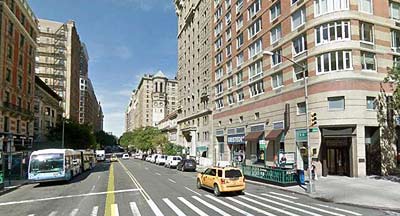 View from corner of Broadway and West 86th Street looking west. Note subway station in the right foreground and church tower beyond.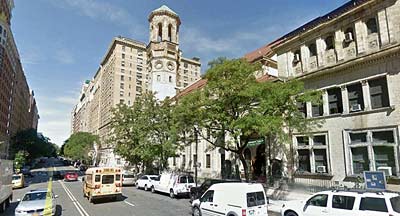 Farther west on W. 86th Street, approach­ing side entrance (behind tree) to the Church of St. Paul and St. Andrew



Review previous meetings in 2015–2016.


Review previous meetings in 2014–2015.


Review previous meetings in 2013–2014.


Review previous meetings in 2012–2013.