| | |
| --- | --- |
| Watch this site for announcements of Winter/Spring 2014 Meetings! | |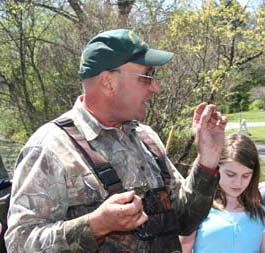 "Road Trips for Turtles 2013"
Pete Warny, Naturalist At Large


Held Sunday, November 17, The Arsenal Gallery, Central Park, NYC


"On the Road Again" with Pete Warny through swamps, bayous and other wetlands in a never-ending quest seeking turtles and "turtle maniacs." Plenty of both will be depicted and discussed, along with digging fossil turtle shells millions of years old, salvaging roadkills and netting in "turtle rescue ponds." This 2013 travel log includes eco-adventures across the South from Appalachia to the Gulf of Mexico as well as both rural and urban landscapes from Lake Waccamaw, to Nashville to Tampa Bay and beyond!



Pete is no stranger to NYTTS members, having spoken at previous meetings and co-directed (with Jay Westerveld) two Turtle Safaris in Central Park.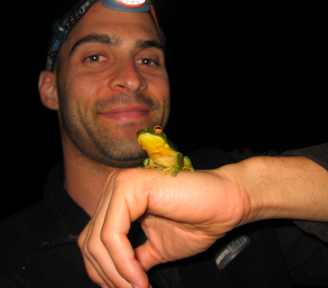 Plus, sharing the meeting with Pete, a Special Guest—


"Amphibian Conservation in the 21st Century"
Dr. Kerry Kriger, Founder SAVE THE FROGS!



Why are frogs disappearing worldwide and what can be done to save them? Dr. Kerry Kriger answers these questions and more in a pre­sen­tation that features many of Dr. Kriger's photos of amphibians from around the world.



Dr. Kriger is the Founder and Executive Director of SAVE THE FROGS! (www.savethefrogs.com), America's first and only public charity dedicated to protecting amphibians. He conceived and coor­dinates Save The Frogs Day, the world's largest day of amphibian education and conservation action. He has given presentations on amphibian conservation worldwide.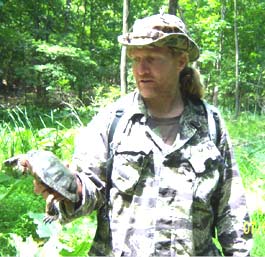 "Country Turtle, City Turtle: New York's Chelonian Crisis"
Jay Westerveld, New York Natural History Council

Held Sunday, October 13, The Arsenal Gallery, Central Park, NYC


New York Natural History Council founder Jay Westerveld explores the many pressures on New York's turtle populations: From Habitat Loss, pet-trade collection and agency apathy in the Hudson Valley to Chinatown food-market poaching in The Big Apple.



Jay Westerveld has been performing ecological research for over 40 years. His Bog Turtle research won him the Anne Botshon Protection Award as well an award of recognition from the New York State Assembly in 2007. He is credited with describing six new Bog Turtle populations in New York State. In 2008 he was named as Orange County, New York's "Who's who in Conservation" by Orange magazine.





NYTTS Meetings in Central Park

Meetings are held in the third-floor Gallery in the Arsenal building in Central Park. The Arsenal is located on 5th Avenue at 64th Street in front of the Central Park Zoo (see directions). Enter below the main stairs in the front of the building. Take the elevator to the third-floor Gallery.

Right: Typical NYTTS meeting in the Arsenal Gallery. Photo by Anita Salzberg



Review previous meetings in 2012–2013.