Remembering Alex Ypsilanti, 1956–2013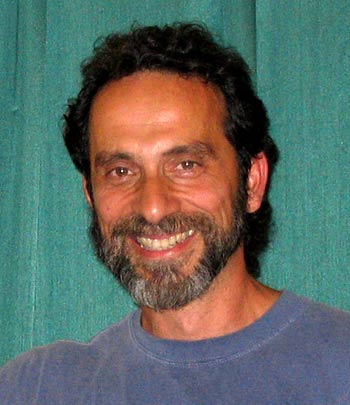 On Friday, April 12, over 150 people — family and friends — gathered at the community center in Hasting-On-Hudson, New York, to give tribute and honor the life of Alex Ypsilanti, who passed away after a long and brave battle with cancer on Saturday, April 6. The celebration of Alex's life followed funeral services at the Parish of Zoodohos Peghe (Greek Orthodox) in the Bronx and burial at the Mount Hope Cemetary in Hastings-on-Hudson.



Alex was a much-loved, longtime member of NYTTS since the early 1980s. He was one of our most active members and will be deeply missed. Those who knew Alex are invited to contribute remembrances and additional photos for the Web site (please send to Barbara Daddario). Gifts in Alex's honor may be made to Ferncliff Manor Inc., Yonkers, NY, where his son Eric is in residence. Cards of condolence my be sent to the NYTTS address above and will be forwarded to Alex's family. See obituary.



Portrait photo (left) is from the 2006 Annual Turtle and Tortoise Show; photo by Allen Foust. Photos of Alex from past Turtle Shows and turtle-related activities have been assembled in a slide show below. Additional photos by Sharie Ypsilanti, Sherry Dohm, Anita Salzberg, and Allen Foust



See Memorial Tribute by Westchester Funeral Home.



See also the Alex Ypsilanti Memorial Page on Facebook.


Published Obituary

Alexander Ypsilanti, loving husband of Sharie Ypsilanti, devoted father of Evan, Eric, and Aaron Alexander (previously deceased), of Bronxville, New York, passed away on Saturday, April 6th, after a courageous battle with brain cancer. Born in the Bronx, NY, he was the son of Katherine and Paul Ypsilanti and brother to William and Chris. He was a loving uncle to his many nieces and nephews. He is survived as well by many friends and extended family, an extensive collection of turtles, and his beloved pets Winnie and Sasha.

"Carpentry by Alexander" — his fine carpentry business established in the early 1980s, contributed Alex's warm presence and many fine pieces of furniture to homes throughout Westchester County.

Alex was a naturalist by avocation. He served on the board of the New York Turtle and Tortoise Society for many years. He most recently helped to protect the wildlife of Shelter Island, New York, by initiating placement of wildlife crossing signs on many of the roadways there.

Alex was a very loving soul with an ability to become friends with everyone he met. He had a quick wit and abounding humor which he brought to every aspect of his life. We will miss him dearly.
We Remember Alex Ypsilanti

We're here to say goodbye to a very special person today. Alex was one of the most decent, caring and incredible people we've ever known. His total devotion to Sharie, Evan, Eric, Chris, Bill, Cindy and his extended family and friends were part of the fabric of his being.

Alex was an incredible craftsman whose work with wood was always more of a love affair than an avocation. His love of the natural world and God's creatures made him an advocate and protector of those beautiful turtles that he continued to nurture, love and protect right up to the very end of his time with us.

Alex may have succumbed to that horrible disease at an age much too young, but his true legacy is that in the time he spent on the planet, his contributions made this world so much a better place.

Alex, We'll miss your kind heart, your caring nature, your incredible mind, your great conversations, your wonderful sense of humor... and more than anything, we'll miss you.

So goodbye for now our dearest friend, and thank you for being the person you were. You have truly enriched and inspired the lives of everyone you've ever touched... and your beautiful spirit and heart, will live on in each of us forever.

Godspeed, Alex, and God bless you!

—Jerry Morano, 4/12/13 (long-time friend of over 30 years)

My deepest condolences to Alex's family. It's been years but he was such a memorable guy. I first met Alex in the mid-80s at my first NYTTS meeting. His personality and humor drew you in and his enthusiasm for turtles was infectious. Even though I was a newbie he always had time for me and I learned so much from him. It was always a special treat visiting his apartment to see his collection and I often copied his designs as he really spoiled his turtles! Though I lost touch with Alex I will never forget the times we hung out and his warm and kind spirit. Rest well my friend... we will meet again.



—Doug Chin, Thursday April 11, 2013 (past member, NYTTS)