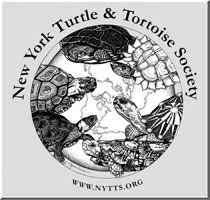 New York State Department of Environmental Conservation officially proposes closure of the diamondback terrapin hunting season!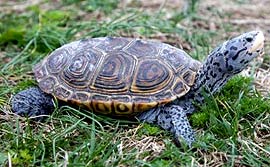 NYS DEC has officially proposed closure of the Diamond­back Terrapin hunting season! New York State DEC is accepting public comments on a regulatory proposal for the closure of the Diamondback Terrapin season.
The Diamondback Terrapin is an aquatic turtle that lives within the brackish waters of the lower Hudson River, Long Island Sound, New York Harbor, and the south shore of Long Island. There is currently an open season for taking the species under a commercial license from August through April. Declines in terrapin populations from harvest and habitat loss have now prompted states to ban the commercial harvest of Diamondback terrapins.
A single season of intensive harvesting has the potential to endanger this species in New York. Therefore, the DEC is proposing to close the harvest of diamondback terrapins and to give the species the same protections as other native turtles in New York.
The Notices of Proposed Rulemaking can be viewed on DEC's website and in the New York State Register. The public comment period will be open through June 9, 2017.
Comments must be submitted in writing to: Kathy O'Brien, NYSDEC, 625 Broadway, Albany, NY 12233-4754 or e-mail comments to: wildliferegs@dec.ny.gov; subject line "Terrapin Regulation."